Helicopters & Private Jets to East or West Hampton and Montauk via Air Charter Advisors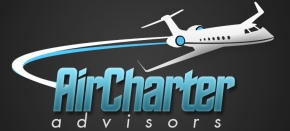 Getting to the Montauk Yacht has never been easier.
Courtesy discounts on helicopter and private jet charter service to West Hampton, NY (KFOK), East Hampton, NY (KHTO) and Montauk, NY (KMTP) have been made available through our exclusive partnership with the Air Charter Advisors Team.
For Sample Helicopter Rates, Please Click Here!
REQUEST A FREE QUOTE
Air Charter Advisors, Inc. serves as an agent in obtaining air charter services for our customers. Air Charter Advisors, Inc. is not a direct or indirect air carrier. Air Charter Advisors, Inc. does not own or operate and aircraft on which our customers fly. All flights arranges by Air Charter Advisors, Inc. are operated by FAR part 135 or 121 air carries or foreign equivalent "operators", who shall maintain full operational control of charter flights at all times. Operators providing services must meet FAA or JAR safety requirements as well as additional safety standard established be Air Charter Advisors, Inc.