Private Yacht Fishing Charter Rates in Montauk
If you love fishing like we do, you're going to have a blast on our Montauk Yacht Fishing Charter!
We offer personalized private fishing charters through Montauk and can accommodate either in-shore, or off-shore charters.
Fishing charters will depart from the Montauk Yacht Club on Star Island.
If you are interested in a customized fishing charter, or a multiple overnight fishing charter, please contact us and we will happily create an itinerary suiting your needs.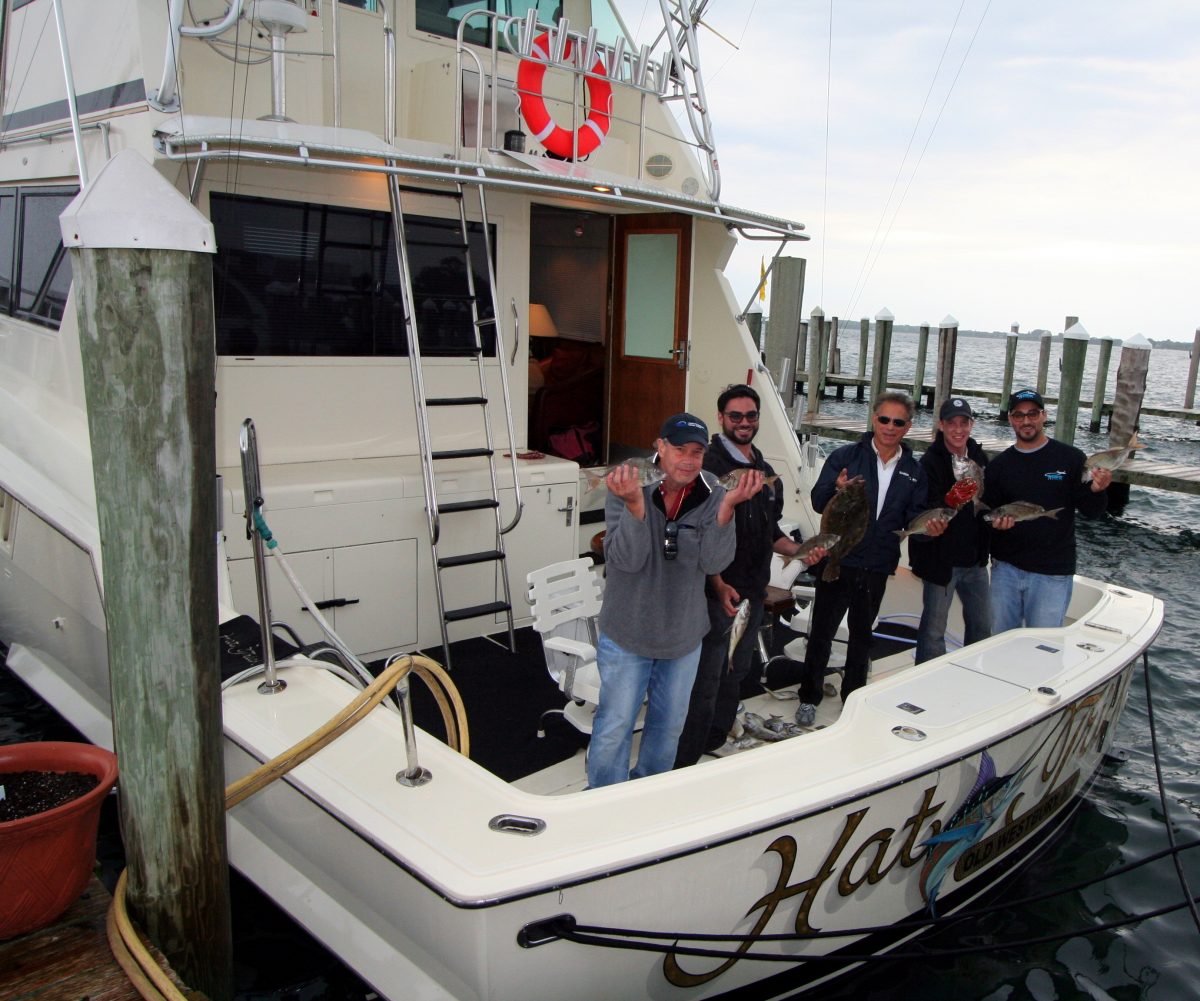 Below you will find some of our most popular Fishing Charter Rates in Montauk.
The Fishing Charter rates below are subject to yacht and crew availability.
Fishing Charter Pricing (Including Tax & Gratuity)
3 Hour in-shore fishing charter:

Includes fishing for Porgies, Fluke = $2,550
Additional $200 for Sea Bass

6 Hour in-shore fishing charter:

Includes fishing for Porgies, Fluke = $2,975
Additional $200 for Sea Bass

Off-shore

SHARK fishing trip = $4,995
TUNA fishing trip = $8,125

TUNA ONLY = $9,550
Leaves the dock at 12 Noon Est., will take approx. 3 hours to run out.
Trolling starts, and then set up for fishing. All night fishing
Back to the dock between 3:30 PM and 5 PM.Overnight to The Tails
**Prices above do not include any food, or beverages. Pricing includes fuel surcharge at the going rate of $2.80 USD/GAL which is subject to change.**